patriotic individuals must be the force for liberty
Isn't it amazing that no matter who is elected into office, we are usually guided in a direction that does not truly serve the best interests of average Americans?
Full Show Audio / Audio Download


Guests: Dr. Shiva Ayyadurai, Deborah Baber, Karen Meyer, Brenda Lebsack
(Guest Bio's at bottom of post)
Full Video


Donald Trump was elected in 2016 as an American populist Republican candidate against seemingly overwhelming odds, and although Republicans controlled the House, the Senate, and the Presidency, ObamaCare and other openly socialistic programs remained in place despite campaign promises to see them eliminated.  The deep state swamp in the Washington District of Criminals without question figured large in the obfuscation of plans to decentralize government, but with Republicans holding all three of the legislative power centers, they sure didn't get a whole lot accomplished during the first 2 years of the Trump Administration……….the question is WHY DIDN'T THEY?
There is very little doubt to those with a brain bigger than a pea that the 2 party system has historically provided the illusion that the parties are opposed on fundamental issues while in fact many of both parties share the same feckless progressive socialist attitude toward the American taxpayers they see as a flock of sheep needing to be shorn. Because of our complacency, we have transformed from the land of the free and home of the brave to the land of the meek and the home of the slave.
There are those who saw Donald Trump as a knight in shining armor that could do no wrong, while a similar number of detractors portrayed him as a reincarnation of Adolf Hitler, Machiavelli or worse.
With the openly stolen 2020 election tearing the country apart, and the residential selection process installing China Joe Biden into the presidency despite overwhelming evidence of massive computer/voter fraud, some have kept the illusion alive that there are various schemes in the works that will somehow save us in the 11th hour and 59th minute if we are just patient and stay the course and let events play themselves out……….if you believe that, I've got a bridge for sale in Arizona that you might be interested in buying.
We have been cajoled and conned into believing that we can somehow remain free through blind faith in individual candidates when nothing could be farther from the truth. We are so near the extinction of the America of our Founders that nothing short of a Hercularian effort from millions of awakened Americans can stop the globalist tsunami about to overwhelm us.  The key to our survival is in the ingenuity and determination of countless patriots in our ranks who are willing to risk life, liberty and property to recapture the American dream.
Ventura County California represents the ideological epicenter of bloated government, high IQ nitwits, and bureaucrats run amok.  The entire state of California is bleeding red as the productive middle class and small business are exiting the state in record numbers to preserve what little accumulated wealth they have before it is destroyed by the boneheads controlling the state.
Although it is late in the game, citizen groups are forming in significant numbers to unseat the technocrats in charge and send them packing.  The recall effort of Governor Gruesom Newsom is only the tip of the spear, with local school boards and county supervisors clearly in the crosshairs of citizen groups intent on replacing progressive useful idiots with common sense leaders possessing an understanding of economics and America's constitutional heritage as leader of the free world.
This podcast will focus on the Ventura County recall effort and Dr. Shiva Ayyadurai's nationwide program to engage and equip awakened Americans with the tools to once again make America the home of the free and the land of the brave.
Share this important information with your friends and families!
Join us on Sunday afternoon/evening from 4-6 pm Eastern time and Tuesday morning 11am-1pm Eastern time on the Patriot's Soapbox
–
Live Video Stream:
Watch Live
–
Live Audio Stream: Listen Live
Help Us Reach More People With These Important Broadcasts
We want to make Connecting the Dots available to listeners through a satellite link that will expand our audience exponentially.  We lack the resources to do this on our own, and hope that our listeners support our work with a one-time or recurring contribution to help us pay for this service.  Please click on the link below to donate.  Your financial help will allow us to grow and bring programs like this to the rest of the world…
Sign up on the link below to receive our weekly email notice of our Guest(s) and important issues.  You manage your own account and can unsubscribe at any time.
---
 SUPPORT THIS PODCAST & YOUR GOOD HEALTH and Purchasing
One of the Amazing Products Below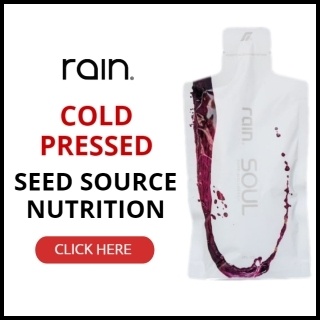 ---
This Weeks Guest Profile(s)
Dr. SHIVA Ayyadurai – the inventor of email and polymath, holds four degrees from MIT, including his PhD in Biological Engineering, and is a world -renowned systems scientists.  He is a Fulbright Scholar, Lemelson-MIT Awards Finalist, First Outstanding Scientist and Technologist of Indian Origin (STIO), Westinghouse Science Talent Honors Award recipient, and was nominated for the U.S. National Medal of Technology and Innovation.  In 1982, the US government recognized Dr. SHIVA as the inventor of email by awarding him the first Copyright for "Email" at a time when Copyright was the only way to protect software inventions.  His interest in human health also began early, when as a child, he observed his grandmother, a village farmer and healer, practice Siddha, India's oldest system of traditional medicine.  This motivated his future study and research in systems biology at MIT, leading to his discovery of Systems Health®, a major breakthrough that provides an integrative framework linking eastern and western medicine.  His latest invention CytoSolve®, emerging from his doctoral research at MIT, provides a revolutionary platform for modeling complex biological phenomena, to support the development multi-combination medicines without animal testing.
Dr.SHIVA Ayyadurai, MIT PhD
The Inventor of Email
US Senate Candidate (R-MA)
Chairman & CEO, CytoSolve, Inc.
---
Deborah Baber (Deb) – Deborah grew up, the daughter of a career Air Force pilot who was also a single parent.  She lived in Panama from the age of 12 to 17, becoming a "political junkie" at 15 because of an experience related to living in a foreign country and visiting family in the United States.  She majored in Political Science at hunter College in New York City graduating Summa Cum Laude with a minor in Hebrew and Theater, and living in New York over 30 years before moving to California in 2014 to live full time.  Prior to her move, she commuted between coasts for three years while working for a non-profit.  The non-profit work followed a 20-plus year career in book publishing becoming Vice President at Macmillan, specializing in operations.  In 1979 through the mid 1980s she researched, wrote, lectured, and performed a one-women show about Susan B. Anthony titled Half the Battle.  She toured schools and colleges, performed in Scotland and at the United Nations, and was a repeat guest performer at the Smithsonian in Washington, DC.
---
Karen Meyer – Originally from Pittsburgh, Karen has lived in California for years. It is wherer she raised her family. Married 39 years with two children, Karen retired from administration work in the public schools. She "yearns" for a time machine when life was, "So much simpler… no BLM, no Cancel Culture, no political correctness, no socialist agenda, and no Biden agenda." A lifelong Democrate, Karen became increasingly alarmed at the direction her party has taken. It is a key reason she got involved locally in Ventura County to recall Board of Supervisors Chair – Linda Parks. "We need to start with our local officials who violated our Constitutional rights and Drain Our Local Swamps. We must get up and start fighting back. It's our country and Ventura is my county!"
kmccunemeyer@gmail.com
---
Brenda Lebsack – A lifelong California resident, Brenda has been a public school teacher for over 25 years. She also served as an elected member of her local school board in Orange County. Brenda and her husband of 35 years have two children and one grandchild. Every day she is engaged in the war against our kids and the co-opting of our public schools to teach a highly sexualized agenda, indoctrinating our children into a "gender fluid brave new world". That world holds no happiness for these young people who one day will hold positions of power or be under the foot of those who do.
brendalebsack@aol.com
---
Disclaimer: Views expressed by our guests are not to be considered as endorsed by Dan Happel, producers, sponsors and The Patriot Soapbox Network. We strive to make all information truthful and informative to our listeners, but do not suppress the right of our guests to express views that may not be in conformity with mainstream opinion.  We urge our listeners to check out the information for themselves to discern the truth.
ALL RIGHTS RESERVED