America and our constitutional republican form of government are in peril….ABSOLUTE PERIL!
The People's Republic of China and more specifically, the Chinese Communist Party with help from their American counterparts in government, academia, media and industry have taken over most key American institutions and are in the process of destroying their last major roadblock, the United States Military……………….and they have done it without firing a shot!
How could we adapt so easily into an ideology that is so totally opposed to the American system of limited, responsive, constitutional government of, by, and for the people. The answer is quite simple; it was planned that way and systematically executed by the useful idiots of the left who were soaked in progressive socialist ideology for many generations as they took over our institutions of higher learning. Add greed to that witches brew and you have the perfect mix of flawed ideology and greed that has destroyed advanced civilizations since the beginning of mankind.
Guests: Lieutenant General Michael T. Flynn (ret) — Thomas McInerney, Lieutenant General, USAF (ret) — Major General Joseph Arbuckle (ret)
(guest info at bottom of post)
Full Show Audio / Audio Download


Full Show Video


Although the vast majority of Americans support the idea of limited, constitutional government, devout Marxists are now in control of the most important sectors of our national infrastructure and social order, and they have no plans of letting go. The path that they have followed in taking down America is almost 100% by deception, propaganda, and slight of hand, a hallmark of ruthless communist regimes throughout history. If China succeeds in becoming the number 1 superpower in the world by 2040 as planned by their military and political leadership, it can only come as a consequence of our failure as a nation to understand and stand against those who would destroy us, especially the traitors working within our own government and national institutions.
One of the key steps during the establishment of totalitarian regimes and ideologies is the takeover of our teaching institutions and the indoctrination of our youth to embrace collectivism as they marginalize mathematics, science, history and civics. America is no longer the world leader in most fields of science and engineering. Americans are being intentionally dumbed down as communist China races to take over all the advanced areas of science and technology……………this is certainly no accident. We churn out social workers and ecologists while China churns out mathematicians, engineers, scientists and doctors. It's not hard to see who wins that game.
Dan Happel/Connecting the Dots is listener supported. When you buy through links on our website, we may earn an affiliate commission. - at no extra cost to you!
The past 18 months have "fundamentally transformed" America and the world. With the release of the Covid-19 virus from the Wuhan National Laboratory in late 2019 and the consequent lock-downs of our entire world and national economies, we entered a new phase of the war against humanity and free market capitalism. The American Middle-Class, made up largely of small business owners and entrepreneurs were told to stay home and lock down while major multi-national corporations were given free reign to expand and take over the markets left behind by their American small business competitors.
Churches, restaurants, and gymnasiums were told to close down while strip clubs, casinos, and Wal-Marts were termed as essential businesses by petty bureaucratics and elected officials given the power to make life and death decisions over average Americans. Political hacks like Anthony Fauchi have been handed the keys to the kingdom because of so-called expertise that is proven wrong time after time after time………..but somehow he's still there screwing up our lives with his bogus advice.
It's time to say "enough is enough" and a large number of retired Generals and Admirals (Flag Officers) and patriotic Americans are stepping forward to confront this Marxist nightmare while there is still time.
The takedown of America and our individual liberty is the last major hurdle to international socialism, and they are determined to end America as we know it.
WAKE UP AMERICA AND START FIGHTING BACK!!
Share this important information with your friends and families!
Join us on Sunday afternoon/evening from 4-6 pm Eastern time and Tuesday morning 11am-1pm Eastern time on the Patriot's Soapbox
–
Live Video Stream:
Watch Live
–
Live Audio Stream: Listen Live
---
Help Us Reach More People With These Important Broadcasts
We want to make Connecting the Dots available to listeners through a satellite link that will expand our audience exponentially.  We lack the resources to do this on our own, and hope that our listeners support our work with a one-time or recurring contribution to help us pay for this service.  Please click on the link below to donate.  Your financial help will allow us to grow and bring programs like this to the rest of the world…
Sign up on the link below to receive our weekly email notice of our Guest(s) and important issues.  You manage your own account and can unsubscribe at any time.
---
 SUPPORT THIS PODCAST & YOUR GOOD HEALTH by Purchasing
One of the Amazing Products Below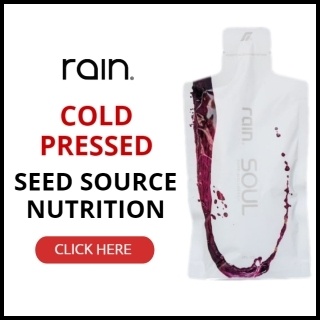 ---
This Weeks Guest Profile(s)
Lieutenant General Michael T. Flynn (ret)
Graduated from the University of Rhode Island in 1981 and was commissioned a second lieutenant in Military Intelligence. His first assignment was as a paratrooper of the 82nd Airborne Division at Fort Bragg, North Carolina. Since then, he has served in a variety of command and staff positions to include, Commander, 313th Military Intelligence Battalion and G2, 82nd Airborne Division; G2, 18th Airborne Corps, CJ2, CJTF-180 Operation Enduring Freedom (OEF) in Afghanistan; Commander, 111th Military Intelligence Brigade at the Army's Intelligence Center at Fort Huachuca, Arizona; Director of Intelligence, Joint Special Operations Command with duty in OEF and Operation Iraqi Freedom (OIF); Director of Intelligence, United States Central Command with duty in OEF and OIF; Director of Intelligence, the Joint Staff; Director of Intelligence, International Security Assistance Force-Afghanistan and US Forces- Afghanistan and Special Assistant to the Deputy Chief of Staff, G2. He most recently served as the Assistant Director of National Intelligence for Partner Engagement before becoming the 18th Director of the Defense Intelligence Agency on 24 July 2012.
Lieutenant General Flynn's other assignments include multiple tours at Fort Bragg, North Carolina, where he deployed with the 82nd Airborne Division as a platoon leader for Operation URGENT FURY in Grenada, and as Chief of Joint War Plans for JTF-180 UPHOLD DEMOCRACY in Haiti. He also served with the 25th Infantry Division at Schofield Barracks, Hawaii, and as the Senior Observer/Controller for Intelligence at the Joint Readiness Training Center at Fort Polk, Louisiana.
Lieutenant General Flynn holds an undergraduate degree in Management Science from the University of Rhode Island and holds three graduate degrees: a Master of Business Administration in Telecommunications from Golden Gate University, San Francisco; a Master of Military Arts and Sciences from Fort Leavenworth, Kansas; and a Master of National Security and Strategic Studies from the United States Naval War College. He also holds an Honorary Doctorate of Laws from The Institute of World Politics, Washington, D.C.
Lieutenant General Flynn is a graduate of the Army's Intelligence Officer Basic, Advanced, and Electronic Warfare Courses; the Combined Armed Services Staff Course; the United States Army Command and General Staff College and School of Advanced Military Studies; and the United States Naval War College.
His awards include the Defense Superior Service Medal (with 3 Oak Leaf Clusters), Legion of Merit (with Oak Leaf Cluster), Bronze Star Medal (with 3 Oak Leaf Clusters), Meritorious Service Medal (with Silver Oak Leaf Cluster), Joint Service Commendation Medal, Army Commendation Medal (with 4 Oak Leaf Clusters), the NATO Service Medal, and several service and campaign ribbons. Lieutenant General Flynn also has earned the Ranger Tab and Master Parachutist Badge, and the Joint Staff Identification Badge.
---
Thomas McInerney, Lieutenant General, USAF (ret) is a political commentator and a retired United States Air Force Lieutenant General, who served in top military positions under the Secretary of Defense and the Vice President of the United States. McInerney was a forward air controller and fighter pilot during the Vietnam War and had flown 407 combat missions during his four tours of duty. In addition to his Vietnam service, McInerney served overseas in NATO; Pacific Air Forces and asth commander of 11th Air Force in Alaska.
After graduating from USMA in June 1959, McInerney was commissioned as a second lieutenant in the United States Army. He then joined the Air Force, and completed initial pilot training at Bartow Air Base, Florida, and Laredo Air Force Base, Texas, in November 1960. He participated in the Berlin and Cuban crises in 1962, flying escort missions in the West Berlin Air Corridor and escort reconnaissance missions over Cuba during the Cuban Missile Crisis. In April 1963, he was one of the first forward air controllers assigned to South Vietnam with a Vietnamese army division. He participated in three additional Southeast Asia deployments.
After completing the Armed Forces Staff College in February 1970, he was transferred to the Directorate of Operational Requirements, Air Force headquarters. Upon graduation from National War College in July 1973, McInerney was assigned to the 58th Tactical Fighter Training Wing, Luke Air Force Base, as F-104 and F-5 director of operations. In August 1974, he became the air attaché to the U.S. Embassy in London. From November 1976 until October 1977, he was vice commander of the 20th Tactical Fighter Wing, Royal Air Force Station Upper Heyford, England. McInerney then became military assistant to Ambassador Robert W. Komer. In March 1979, McInerney became commander of the 3rd Tactical Fighter Wing, Clark Air Base, Philippines.
In February 1981, he became commander of the 313th Air Division, Kadena Air Base, Japan. McInerney then was deputy chief of staff for operations and intelligence, Headquarters Pacific Air Forces, Hickam Air Force Base, Hawaii, from June 1983 to July 1985, when he became commander of 3rd Air Force, Royal Air Force Station Mildenhall, England. In October 1986, McInerney was assigned as vice commander in chief, Headquarters U.S. Air Forces in Europe, Ramstein Air Base, West Germany. He became commander of Alaskan Air Command, Alaskan NORAD Region, and Joint Task Force Alaska in May 1988. McInerney assumed command of Alaskan Command upon its activation in July 1989 and became commander of 11th Air Force when Alaskan Air Command was redesignated 11th Air Force in August 1990.
McInerney's last active duty assignment was as assistant vice chief of staff, Headquarters U.S. Air Force, Washington, D.C. He retired from the Air Force on 1 July 1994.
McInerney is a political commentator and a retired United States Air Force Lieutenant General, who served in top military positions under the Secretary of Defense and the Vice President of the United States. McInerney was a forward air controller and fighter pilot during the Vietnam War and had flown 407 combat missions during his four tours of duty. In addition to his Vietnam service, McInerney served overseas in NATO; Pacific Air Forces and as commander of 11th Air Force in Alaska.
---
Major General Joseph Arbuckle (ret) was born on February 28, 1946, in Lincoln, Illinois, enlisted in the US Army in 1968 and was commissioned in the Ordnance Corps upon graduating from Officer Candidate School at Fort Belvoir in 1970.  Volunteering for duty as an Infantry officer, he served a year in Vietnam as an Advisory Team Detachment Commander and as an Assistant District Senior Advisor.  Returning from Vietnam, Arbuckle began a series of assignments that would make him one of the Army's missile maintenance experts.  In 1972-1973, he served as Missile Maintenance Officer in 3rd Battalion (HAWK), 68th Air Defense Artillery, and as aide-de-camp to the Commanding General, 31st Air Defense Artillery Brigade, Homestead Air Force Base, Florida.
From 1975 to 1977, he served as Missile Maintenance Officer in the Headquarters and Light Maintenance Company and then commanded Company G, Missile Maintenance, in the 124th Maintenance Battalion, 2nd Armored Division at Fort Hood, Texas.
From 1978 to 1980, Arbuckle commanded the 4th Ordnance Company in the 3rd Ordnance Battalion in Miesau, Germany, a 300-Soldier company supporting the 32nd Air Defense Command. From 1985 to 1987, he commanded the 1,200 Soldiers of the 55th Support Battalion at Neu Ulm, Germany, supporting the 56th Field Artillery Command (Pershing). Arbuckle's contributions were not limited to missiles. From 1988 to 1990, he served as Chief, Depot Maintenance Branch, and then as Executive to the Assistant Deputy Chief of Staff for Logistics, Office of the Deputy Chief of Staff for Logistics, Department of the Army.
From 1990 to 1992, Arbuckle played a key role as an Army Strategic Fellow in developing the "Revolution in Military Logistics (RML)," a key aspect of the "Revolution in Military Affairs." He continued to develop and refine RML while serving as Director of the Commanding General's Staff Group at US Army Materiel Command (AMC) from 1994 to 1995. RML called for increased automation, a shift to distribution-based logistics, logistics projection, logistics footprint reduction, agile infrastructure, and asset visibility, initiatives now fundamental to successful logistics operations.
Arbuckle commanded Letterkenny Army Depot at Chambersburg, Pennsylvania, from 1992 to 1994. As part of his efforts to streamline customer service, he realigned responsibility for 18 missile maintenance systems and consolidated all depot level missile maintenance at Letterkenny. From 1995 to 1997, he served as Deputy Chief of Staff for Ammunition, AMC, Alexandria, Virginia. In 1997, Arbuckle assumed command of the US Army Armament Research, Development, and Engineering Center, Picatinny Arsenal, Dover, New Jersey. While there, he was detailed to serve as J-4, Joint Ground Force Kuwait during Operation Desert Thunder II, the largest multinational force assembled in Kuwait since Desert Storm. At the conclusion of the operation, he took command of the Joint Ground Task Force, which included an Army and a Marine brigade, and prepared the force for redeployment. 
In 1998, Arbuckle assumed command of the US Army Industrial Operations Command (IOC) at Rock Island, Illinois, with a mandate from the AMC Commanding General to implement RML concepts. Much to his credit, he transformed the IOC from its wholesale, industrial focus to the full spectrum of logistics readiness and support. This successful transformation led to the redesignation of IOC as the US Army Operations Support Command. In 2000, Major General Arbuckle retired after 30 years of dedicated service. His legacy is evident in the latest logistics concepts and doctrine that sustain our forces.
---
Disclaimer: Views expressed by our guests are not to be considered as endorsed by Dan Happel, producers, sponsors and The Patriot Soapbox Network. We strive to make all information truthful and informative to our listeners, but do not suppress the right of our guests to express views that may not be in conformity with mainstream opinion.  We urge our listeners to check out the information for themselves to discern the truth.
ALL RIGHTS RESERVED